Description
bar table set, industrial bar furniture
As you all know, furniture like this bar table set is one of the most important product in an interior. By that, either you put it in your house, bar or restaurant, it will give an unique industrial touch that no one will forget. This bar table set is 100% Handmade in our factory in Jodhpur, India. Consequently, this product is unique and you will never find it anywhere else.
Product Description
Name : bar table set
Primary Material : Iron
Secondary Material: wood
Tertiary Material: Leather
Weight: 8kg
Size (Stool): 40 x 40 x 105 cm
Size (Table): 160 x 70 x 110 cm
Productions capacity : 500 sets / month
To see more products like this bar table set, go on our Alibaba page
Firstly, most of our furniture are environmental friendly and we do our best to reduce our impact on environment.
Then, at the end of the natural treatments, the product will be strong and its quality will last years.
Above all, thanks to our best work, this bar table set is 100 % Export Quality. Moreover, it has a natural color of wood for the table and leather for the stool.
As we are furniture manufacturer, we can customize the color of this product but also its size.
Due to that fact, we can make any of your dream a reality.
"We are not selling products, we are selling experience"
Akku Art Exports, more than a company, a family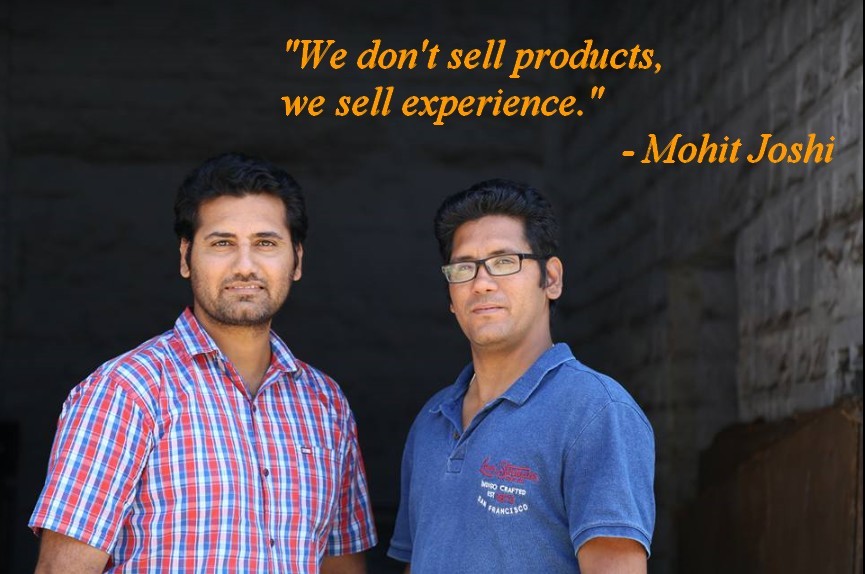 This leather, wooden and industrial furniture manufacturer was created in 2014 by two brothers, Mohit and Rohit Joshi. After building a strong and deep-rooted company, they account now more than 70 employees.
A company you can trust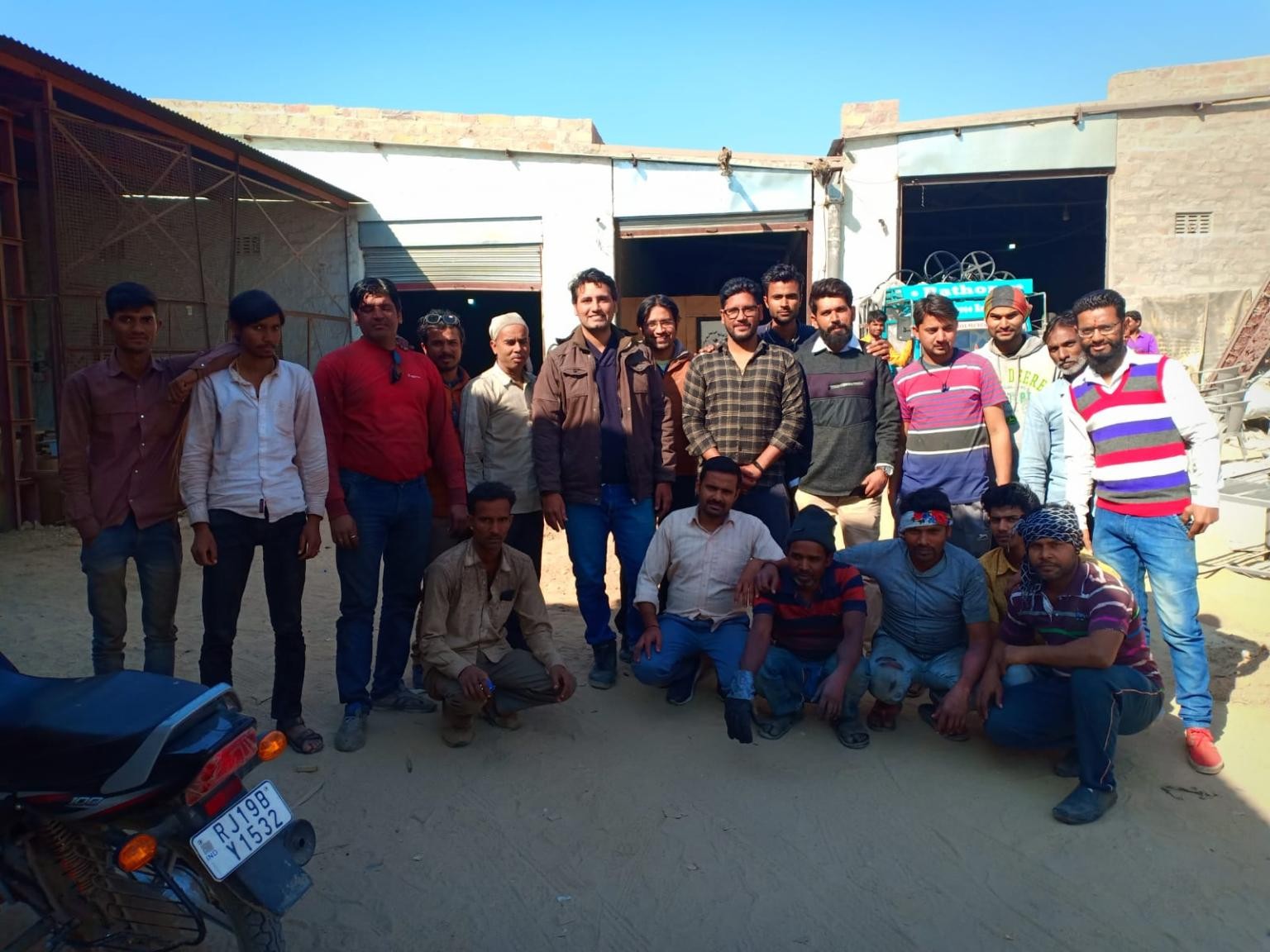 For all these years, we have gave an excellent track record for the best customer satisfaction. Indeed, we have never compromised the quality and the services provided to the customer. By that, Akku Art Exports believes in keeping its customers happy by providing them high quality products at a very competent price. Moreover, we have an excellent staff who will guide you with their best ideas by keeping in constant touch with your company and informing about the market trends.
Akku Art Exports is considered as a family and not just a simple company. In fact, we provide better working conditions to our employees and we insist on the fact that we do not hire child Labour. In fact, we support children's education by providing school supplies, financial aid to our employees' families.
Our honesty, good quality products and on-time delivery are the reason customer stays.
Our services
Weekly update about, production progress through video conferencing SKYPE (akkuartexports)
Order intake: Our company is capable to fill 20 containers per month easily.
Range of payment: Options as LETTER OF CREDIT, ADVANCE, DP, PAYPAL, TT.
Unique furniture production (customized designs, colors, patterns etc)
24×7 customer service support on +919660908009 (WhatsApp)
Quality insurance: We manufacture our furniture to be the most durable possible. By that, if some products are damaged due to our company, we will replace or refunded them.
What is important in business?
– Communication
– Honesty
– A winner / winner situation
– Customer satisfaction
– Understanding
Packing & Shipping
You can pack products in three ways :
Bubble + corrugate paper then bar strip
Bubble + corrugated box then bar strip
Customized packing
Indeed, if you want your products to arrive without damages, you will have to choose a better packing.
Shipping
For 20 ft container, you can put 29 CBM (approx.) of products. For a 40 high cube, 68 CBM (approx).
Our nearest seaport is Mundra for FCL Container and Mumbai for LCL Containers. Thus, as we are located in Jodhpur, a container leaving from Mumbai will take more time than from Mundra.
Furnishing you fond with Akku Art Exports
All These range Furniture are the second important thing required after our house , restaurant , hotels , café and many more. By that, we want to make our customer's dreams into reality.
As a result, the Industrial Furniture Is the Next Big step into the Furniture World. If so, it leaves behind pure Wooden, Leather or Iron Furniture. Consequently, Industrial Furniture Is the most appropriate amalgamation between all of them. Hence, Let's Vintage up your surrounding through Industrial Furniture and by experiencing elegance with retro Industrial Furniture.
Thank you
Feel free to contact us in case of any inquiries, requirement you might have for us. Please note that we are also specialized in designing new furniture so if you have a new idea do not hesitate to email us and we will make your wish a reality.
We look forward to starting a wonderful relationship together. We know that our team will give you the best quality.
To conclude, we want to thank our customer for their trust and support,
Finally, you can go check our online platforms to see our updates, new posts and designs:
What kind of products do we make?
Akku Art Exports makes different ranges of furniture such as:
industrial furniture ; vintage furniture ; leather furniture
wooden furniture ; home furniture ; living room furniture
kitchen furniture ; dining room furniture ; bedroom furniture
bar furniture ; restaurant furniture ; chair ; dining chair
bar chair ; stool ; bar stool ; lamp ; ceiling lamp
bookshelf ; dresser ; decorative item ; nighstand
bedside table ; kitchen trolley ; cabinet ; storage cabinet
display cabinet ; chest of drawers ; sideboard ; locker
outdoor furniture ; shelving rack ; table ; dining table
coffee table ; bar table ; tv cabinet ; tv stand
bar counter ; sofa ; leather sofa ; one seater sofa
two seater sofa ; three seater sofa ; corner sofa
chesterfield sofa ; bar table set